The Northern Belle Service On Board
Immaculate carriages, superb food and service and scenery to take your breath away are just some of the delights waiting for you on board the Northern Belle.
Your steward will show you to your reserved seat in one of six carriages. As a reflection of the affluent 'Belle' trains of the 1930', each Northern Belle carriage bears the name of a significant stately home and is furnished with commissioned designs, fabrics and marquetry, it is truly a celebration of British heritage and skills.
The Northern Belle can carry up to 252 passengers. Each carriage seats 42 and contains tables of two and four, with plenty of room for guests to move around and enjoy the train's sociable atmosphere.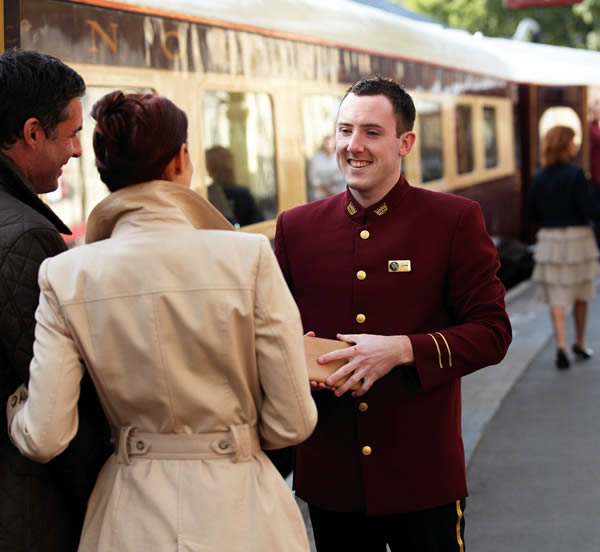 Service
Northern Belle staff will be happy to assist you throughout your journey on board this magnificent train.
Northern Belle Steward: Your steward on the Northern Belle train will serve your meals and any other drinks or refreshments you may require.
Train Manager: The Train Manager will be on hand throughout the journey. He is there to help should you have any queries while on board. If you should wish to speak to him, please tell your steward who will contact him on your behalf.
Head Chef: The Head Chef is responsible for creating menus and supervising all work within the train kitchens.

Click on plan for larger image
Reservations
Please contact 'Luxury Trains' reservations office on 0333 405 0192 to discuss your Northern Belle excursion.