Indian Odyssey Tour
8 day, 7 night tour from £6,465 per person
Embark on a voyage across magnificent India and discover the soul of this unique country on board the elegant Deccan Odyssey.
The Indian Odyssey tour is an 8 day, 7 night journey taking in some of north and west India's most colourful and popular destinations. Highlights include Agra, Jaipur, Udaipur, a wildlife safari at the Ranthambore National Park and, of course, legendary Indian hospitality.
We recommend that you include at least one night hotel accommodation before your tour and one night after it in order to fully enjoy the sights and sounds of Delhi and Mumbai (this is not included in price shown).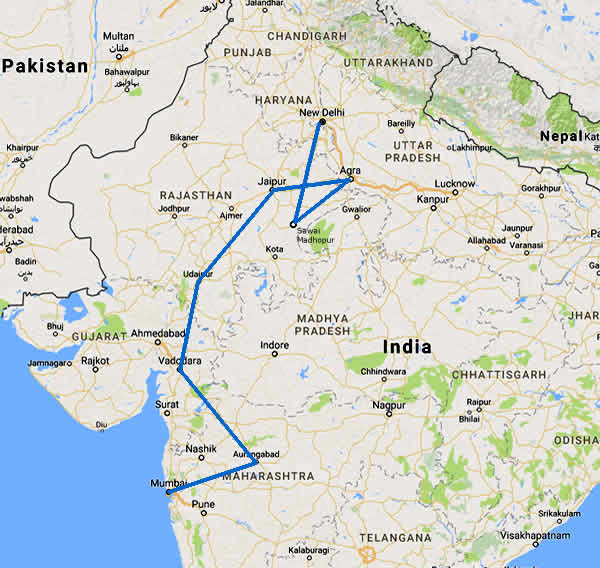 Day 1 : Delhi
Meet at Safdurjung Railway Station at 20:15 hours. Complete the check-in procedures and enjoy a traditional welcome ceremony before boarding the luxurious Deccan Odyssey. Sip on a welcome cocktail as the train departs from Delhi and you settle in to your comfortable cabin. As you explore the Deccan Odyssey, it leaves for its first destination, Sawai Madhopur.
Meals included : Dinner.
Overnight on board.
Day 2 : Sawai Madhopur - Ranthambore National Park
Today, the train enters Sawai Madhopur, famed for its proximity to the very popular Ranthambore National Park . Breakfast is followed by wildlife safari at this national park and tiger reserve, which is one of the biggest and most popular national parks in North India and was once the private hunting ground of the rulers of Jaipur.
Spot varied wildlife including tiger, chital, nilgai antelope, sambhar, woodpeckers and more. Back on board for lunch. Relaxing session is followed by a village tour to interact with the locals. Later, high-tea at the Sawai Madhopur Lodge. As you start your dinner, the train begins its journey for Agra.
Meals included: Breakfast, Lunch and Dinner.
Overnight on board.
Day 3 : Agra
You enter the Mughal City, Agra today. After breakfast on-board, enjoy a city tour of Agra. Explore one of the Seven Wonders of the World, the Taj Mahal, a testimony of love of Emperor Shah Jahan for his wife, Mumtaz Mahal. After savouring lunch at a city hotel, continue your sightseeing of Agra including the tomb of Itmad-ud-Daulah, also known as Baby Taj. Belonging to Ghiyas Beg, this tomb was commissioned by his daughter Nur Jahan between 1622 and 1628. Next you visit the massive Agra Fort and later you can either indulge in shopping at the local markets or take a relaxing massage at a spa. Return to the train for dinner and overnight journey to Jaipur.
Meals included: Breakfast, Lunch and Dinner.
Overnight on board.
Day 4 : Jaipur
Today is scheduled for exploring the exotic 'Pink City' of Jaipur. After breakfast, disembark the Deccan Odyssey to visit a UNESCO World Heritage Site along with other Hill Forts of Rajasthan, and the mighty Amer Fort which was commissioned by Maharaja Man Singh and is known for its artistic Hindu style elements. If time permits, you can visit other attractions such as the City Palace, Hawa Mahal, and Jantar Mantar. Lunch at a city hotel is followed by either a relaxing spa session at a city hotel or shopping at the vibrant markets of Jaipur where they sell exquisite handicraft, jewellery, jewels, and other knick-knacks. Return to the train for dinner and overnight journey to Udaipur.
Meals included: Breakfast, Lunch and Dinner.
Overnight on board.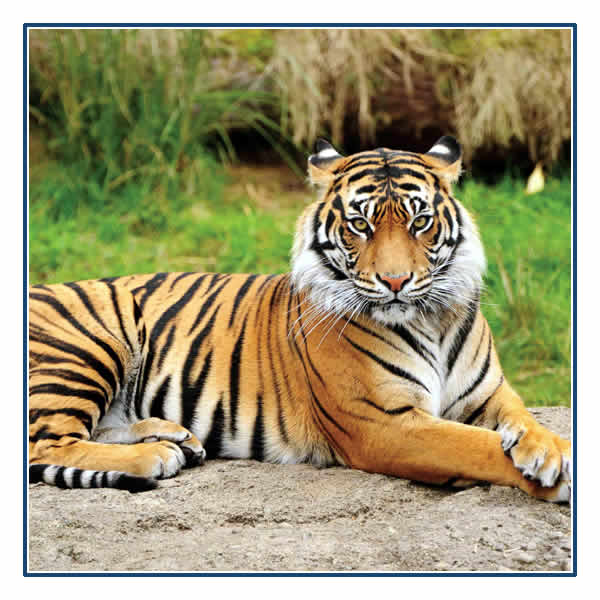 Tigers at Ranthambore National Park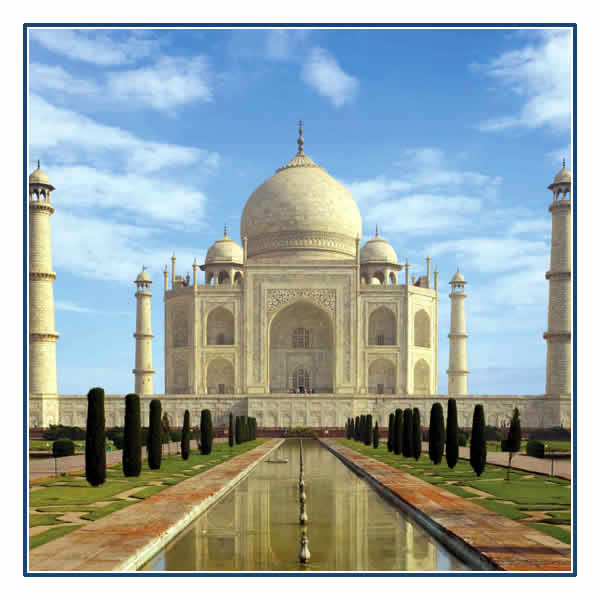 The beautiful Taj Mahal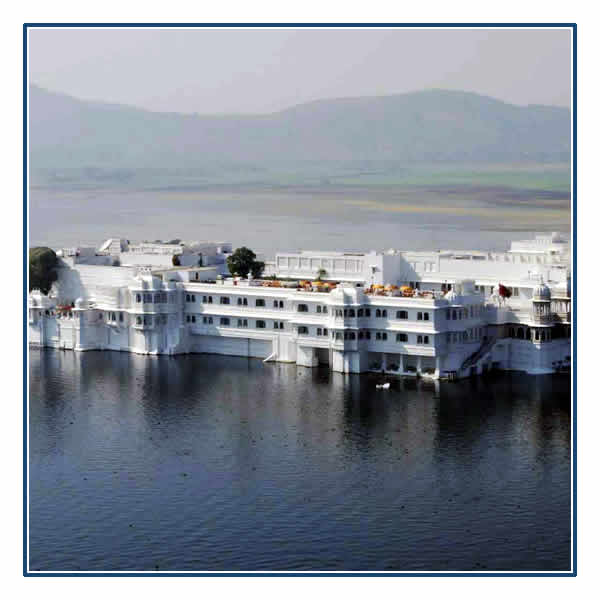 Taj Lake Palace,Udaipur
Day 5 : Udaipur
The Deccan Odyssey arrives into the City of Lakes, Udaipur, also known as the 'Venice of the East' due to its sparkling lakes and the Aravali Range in the background. Breakfast on board before you disembark and start your city tour. Visit the huge City Palace, the largest complex in Rajasthan with its beautiful Crystal Gallery. Later, take a boat trip on the Lake Pichola to arrive at Jagmandir Palace, a palace dating back to the 17th century. Enjoy a sumptuous lunch at the palace whilst enjoying the rhythmic beats of a Tabla and Jal tarang and stunning views of the Aravalis. Return to the train for some relaxation time. Later, take a heritage-walk through the Old City of Udaipur. In the evening, return to the train for the overnight journey to Vadodara.
Meals included: Breakfast, Lunch and Dinner.
Overnight on board.
Day 6 : Vadodara
Enjoy your breakfast on board as the train reaches the Capital of Gaekwads, Vadodara. Disembark to explore the UNESCO World Heritage Site of Champaner-Pavagadh Archeological Park. Dating back to the Pre-Mughal era, it is the only unchanged and complete Islamic city in India. Return to the train for a leisurely lunch. Later, visit Maharaja Fateh Singh Museum, which was originally an educational institute for the royal children. Later, enjoy high tea at the Laxmi Vilas Palace, the royal residence, which was built in 1890 and is four times the size of Buckingham Palace. A part of it is a museum containing a collection of old armoury and sculptures made of marble, terracotta and bronze. Treat yourself to some local delicacies whilst enjoying cultural performance. Return to the train for dinner and the journey to Aurangabad.
Meals included: Breakfast, Lunch and Dinner.
Overnight on board.
Day 7 : Aurangabad and the Ellora Caves
The morning is to be spent at leisure as the train travels through the Indian countryside, so you can enjoy an unhurried breakfast. After breakfast, the morning is spent at leisure and the train arrives at Aurangabad, the Mughal city named after Emperor Aurangzeb as lunch is being served on-board. Disembark the train for a scenic drive to the UNESCO World Heritage Site of the Ellora Caves. These are 30 rock-cut caves, dedicated to Jainism, Buddhism, and Hinduism. The caves date back to 4th and 5th century AD. Enjoy a sun-downer at Mumbai-Hi in the evening, followed by dinner.
Meals included: Breakfast, Lunch and Dinner.
Overnight on board.
Day 8 : Mumbai
Today is the last of your memorable Indian Odyssey journey. The train enters Chhatrapati Shivaji Railway Terminus Mumbai. After enjoying breakfast on board, guests disembark and bid farewell after completing the checkout.
Meals included: Breakfast.
For the latest travel advice from the Foreign & Commonwealth Office including security and local laws, plus passport and visa information, check www.gov.uk/foreign-travel-advice.
See our itinerary including a stay in Goa
Fares from £6,465 per person (Based on two sharing)
Fare is given for guidance and may vary depending on currency fluctuations.
Please note that although we have only shown the train journey on the Deccan Odyssey here, we can put together a full itinerary in India, including hotels, flights, tours, etc.
Train Departure Dates 2020
11 January
1 February
7 March
4 April
26 September
17 October
14 November
26 December
Train Departure Dates 2021
9, 30 January
6 March
3 April