Venice Simplon-Orient-Express Cabins
Travelling in private compartments, passengers on the Venice Simplon-Orient-Express are attended by Cabin Stewards throughout the journey, and are assured of attentive yet discreet service. Each compartment has its own original washbasin cabinet with hot and cold water, and at night-time becomes a comfortable bedroom, complete with soft towels and crisp linen.
Passengers may select from three types of compartment: Historic Twin, Suite and Grand Suite. Cabins convert in moments from daytime seating to a comfortable bedroom. All cabins and public areas on the train are air-conditioned and the train now has WiFi, although passengers are requested to switch their phones to silent when on board.
Historic Twin (night time)
A private lounge during the day with a banquette sofa, footstool and small table converts to night configuration with an upper and lower bed. A washbasin with hot and cold water is enclosed in a cabinet and towels and toiletries are provided. Facilities include 24-hour steward service called by a bell, continental (two-pin) electric sockets (230 volts) and 115 volt socket for razors, individually controlled radiators supply heating. Some compartments are fitted with a personal safe. Overhead luggage racks are provided for the storage of a limited amount of luggage and two coat hooks and two hangers for hanging up clothes.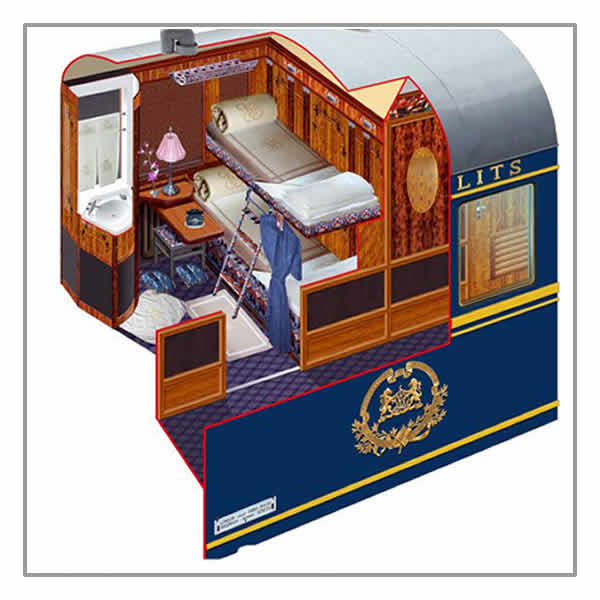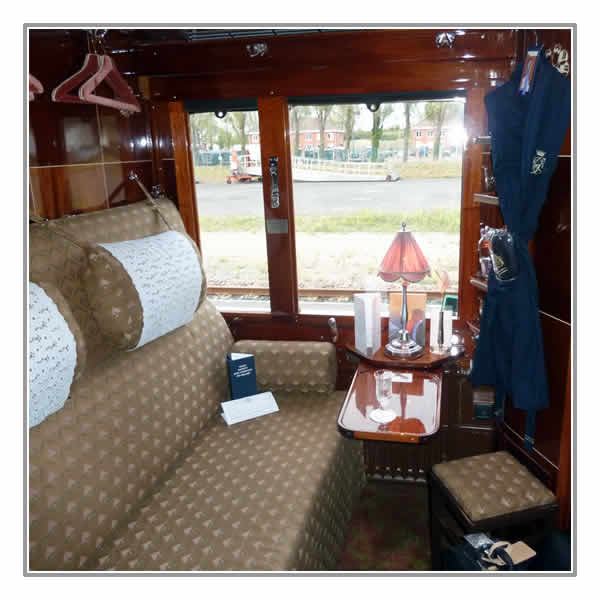 A Twin Cabin on board the Venice Simplon-Orient-Express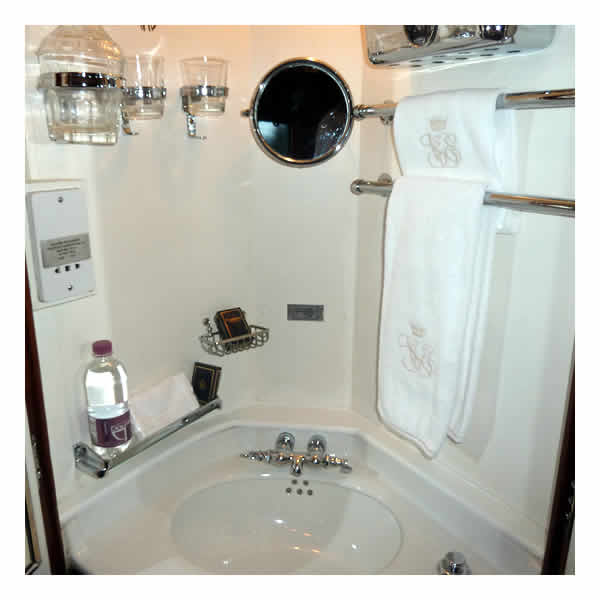 The Wash Basin in your Cabin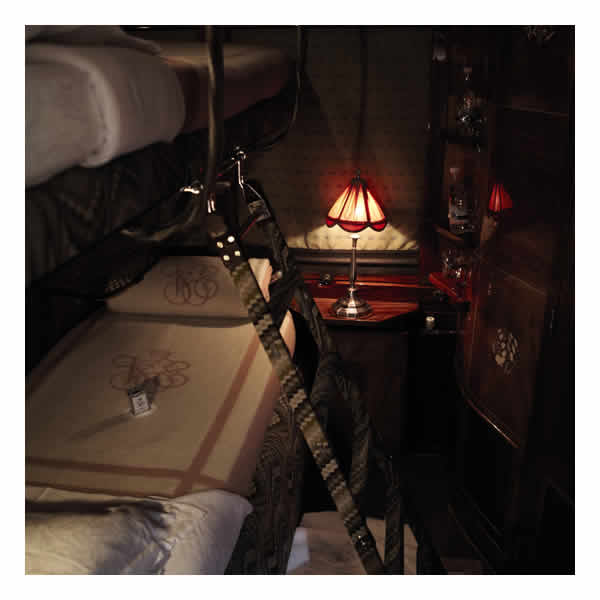 Your cosy night-time Cabin on the Venice Simplon-Orient-Express
Suites - Double or Twin
Each of the Suites is inspired by a fusion of the scenery that the train travels through and design from the Art Deco period.
Each will cosset their occupants in diverse European scenery through glorious colours, patterns and textures. Plush fabrics and furnishings channel famed Art Deco designers, such as Dufrene and Lalique.
These Suites have been fully restored by an expert team of craftsmen in France, and complement the existing Grand Suites and Historic Twins that make up our sumptuous on board experience.
The Suites will be available on journeys from 15 June 2023.
• Double bed or twin beds
• Private marble en-suite facilities including a shower, washbasin and toilet.
• Lounge area by day, as your bed converts to seating area
• Complimentary amenities including a kimono and slippers to take home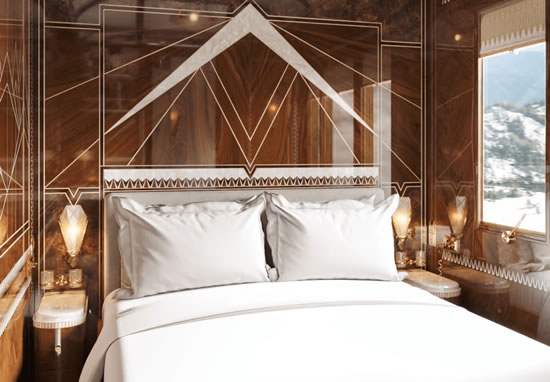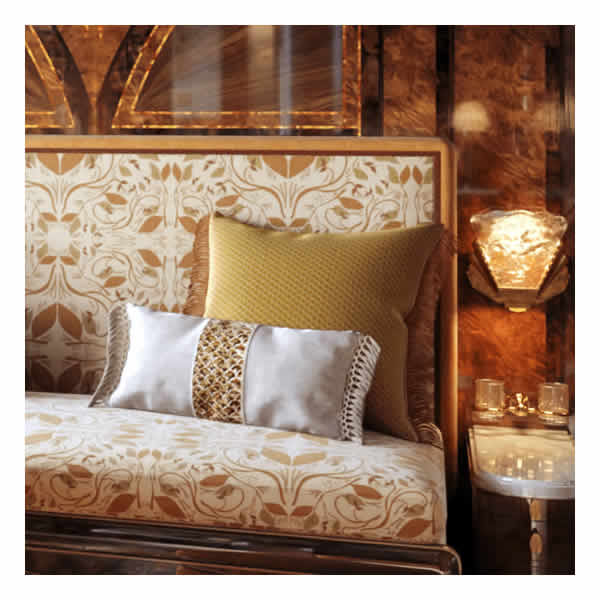 The new VSOE Suite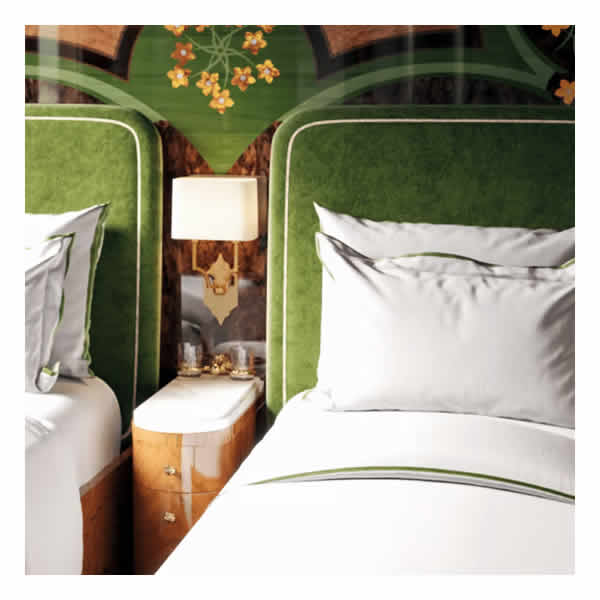 The new VSOE Twin Suites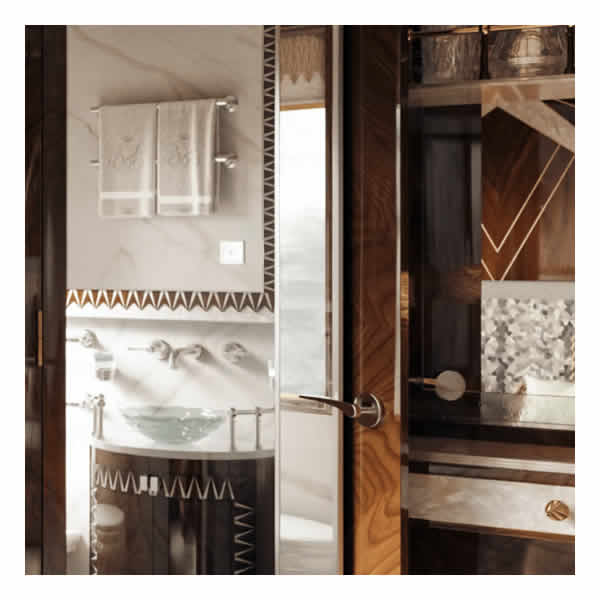 A Suite bathroom
Grand Suites
Launched in 2018, these three new suites add a new level of luxury to the world's most famous train.
Each suite features a double or twin bedroom together with a living area with space for private dining and a sofa which can be converted into an additional bed in the evening. A private en-suite bathroom includes shower, washbasin and toilet as well as bespoke amenities and complimentary designer bathrobes. The Venice Simplon-Orient-Express cabin service is complemented by free-flowing champagne whilst in your suite.
Traditional art-deco interior designs have been inspired by the culture of the world's most romantic cities. For the ultimate private journey, the entire carriage of suites can be reserved.
Video:
VSOE Grand Suite, Venice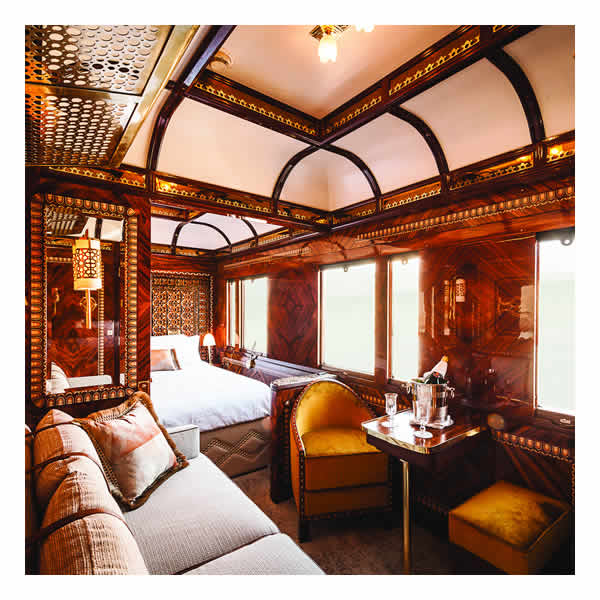 The Istanbul Grand Suite
Opulence and romance abound, with hand-carved timber, embossed leather and exaggerated metal details. Embroidered pillows and rugs echo of the Grand Bazaar.
The Paris Grand Suite
Light and classic, this chic suite draws on the French capital's grand architecture with flourishes of haute couture.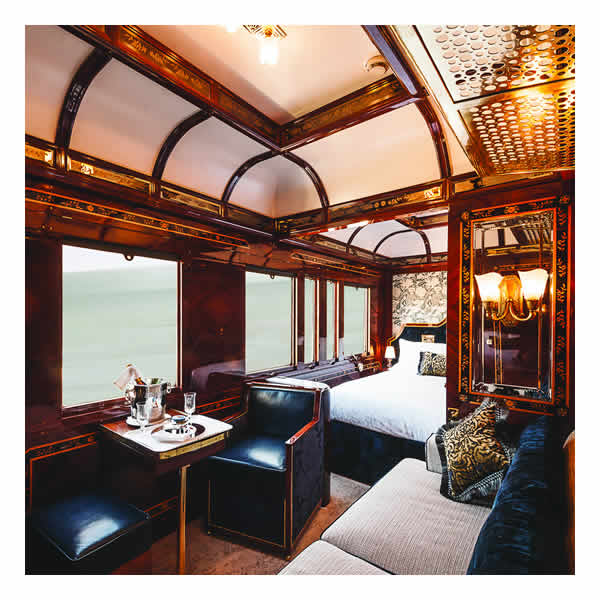 The Venice Grand Suite
Silk, woven fabrics, glass lamps and Venetian furniture reflect grand Italian Baroque and renaissance design.
Launched in 2020 - three new Grand Suites - Prague, Budapest and Vienna.
The Budapest Grand Suite
Adorned with intricate, detailed marquetry and sumptuous silk embroidery patterns aiming to capture the essence of both sides of the Danube river.
The Prague Grand Suite
Rich gold and maroon embroidery and Cubist inspired mosaic patterns reflect the Baroque and Gothic architecture of Prague.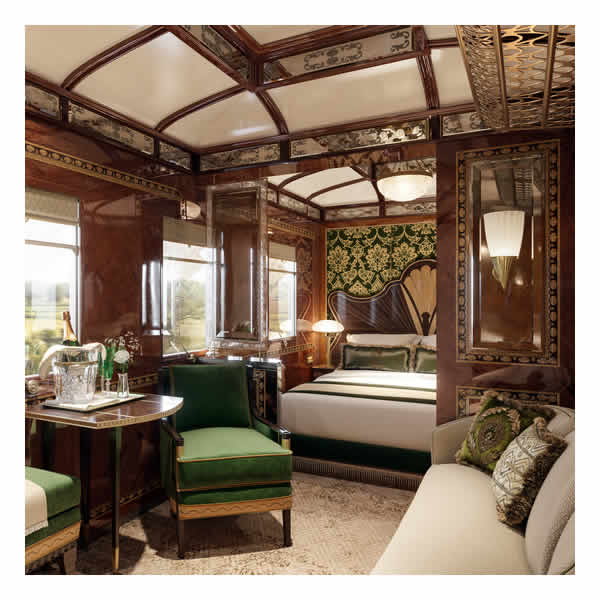 The Vienna Grand Suite
Rich hues of gold and emerald green silk fabric panels together with touches of dark wood embrace the imperial nature of Vienna.
All Grand Suites include:
• Exclusive car or boat transfers between station and city centre accommodation (or vice versa) at the start and end of your train journey
• Check-in at your hotel/curb-side meet and greet as appropriate
• Guaranteed table of 2 at guest's preferred sitting time and dining car, or the choice to dine privately in the suite
• Complimentary alternative "A la Carte" menu during lunch or dinner
• Private dining for lunch or dinner in guests suite if preferred
• Complimentary "A la Carte" celebration breakfast in the suite (to be pre-ordered the day before)
• Complimentary Caviar on arrival and free-flow champagne served throughout in the suite
• Bespoke amenities and complimentary designer bathrobes
• Those travelling on the Belmond British Pullman will enjoy a private coupe