Paris Hotels
Paris, the city for lovers - undoubtedly true, but it is also a city for gourmets, art connoisseurs, budding architects and shoppers!
Hotel Le Meurice *****
Facing the Tuileries Gardens and one of Paris' most beautiful hotels. Located between Place de la Concorde and the Louvre, Le Meurice is ideally situated for visiting the finest art that Paris has to offer. Each of the seven floors has a distinct style, with 160 beautifully appointed rooms decorated in a style redolent of Louis XVI. All rooms feature exquisite marble bathrooms with shower and bath. Choose between the sumptuous dining room of fine-dining Restaurant le Meurice overlooking the Tuileries Garden, or Restaurant Le Dalí fitted out under a monumental canvas. There is also a Winter Garden and large health and fitness centre.
Included accommodation : Superior

Note the Restaurant le Meurice is closed on weekends and on selected public holidays and for one month in July and August.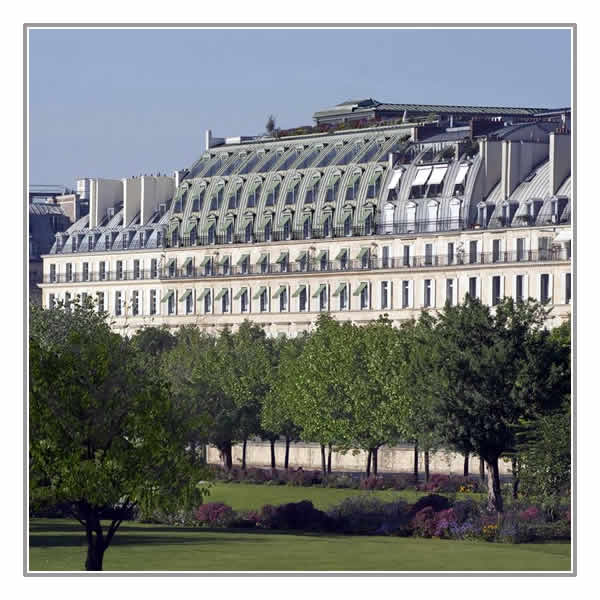 Shangri La Paris *****
Located opposite the Eiffel Tower in the elegant 16th arrondissement and adjacent to the Trocadéro. Once the home of Napoleon Bonaparte's grandnephew, Prince Roland Bonaparte, this magnificent hotel offers superb accommodation, elegant lounges, and a choice of restaurants. Elegant rooms have a commanding view of the Eiffel Tower and the River Seine and are lovingly adorned with the fine work of craftsmen. There is also an indoor pool and wellness centre.
Included accommodation : Superior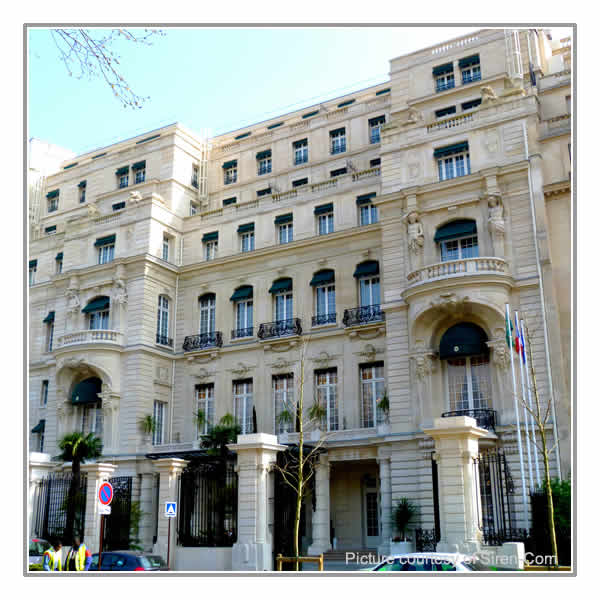 Hotel San Regis *****
Close to the Champs-Élysées, this privately owned hotel has the atmosphere of a private home. Each of the 43 rooms and suites has its own character, fine materials, variety of colors and objets d'art blending in a refined and unique setting. There is an attractive restaurant with a delightful menu based on both classic revisited cuisine and a snacking chic, using high quality products and creative combinations. The hotel also offers an intimate lounge and bar.
Included accommodation : Classic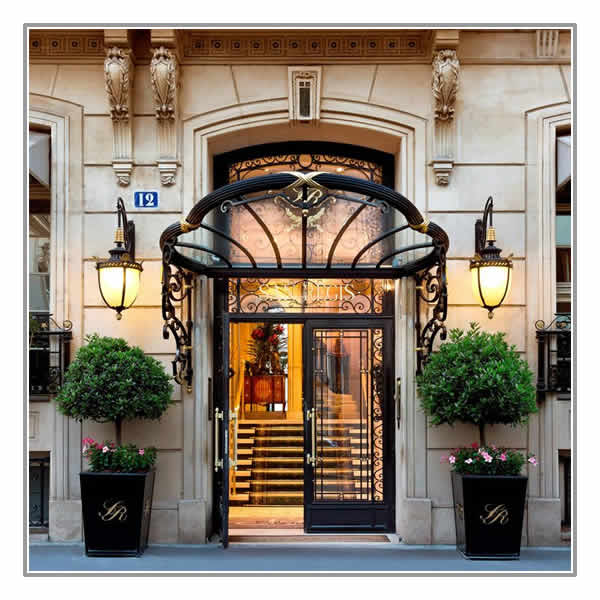 Hôtel Mayfair ****
Located in the historical heart of Paris, between Place de la Concorde and Place Vendome, this charming boutique hotel takes pride in its personal and attentive service. its 47 rooms have their own personalized style and colour harmony reflecting the eternal French and Parisian classic style. There is a pleasant bar and breakfast room and many restaurants are close by.
Included accommodation : Superior