Belmond British Pullman - London Hotel Stopover
The pleasure of a Venice Simplon-Orient-Express excursion can be enhanced by enjoying an overnight stay before or after your journey.
Belmond Cadogan Hotel *****
This impressive Queen Anne style hotel has long played an integral role in Kensington and Chelsea's social scene. Within its walls Lillie Langtry enjoyed amorous encounters with the future King Edward VII, while Oscar Wilde made the hotel his pied-à-terre. Countless fascinating personalities have since enlivened rooms decorated with exquisite architectural flourishes. Now, with an impressive refurbishment, the hotel's unique heritage has been preserved while offering all the delights of a world-class home away from home.
32 rooms, 14 junior suites and 8 suites all offer air-conditioning, mini-bar, satellite TV, DVD, WIFi, personal safe and 24-hour room service.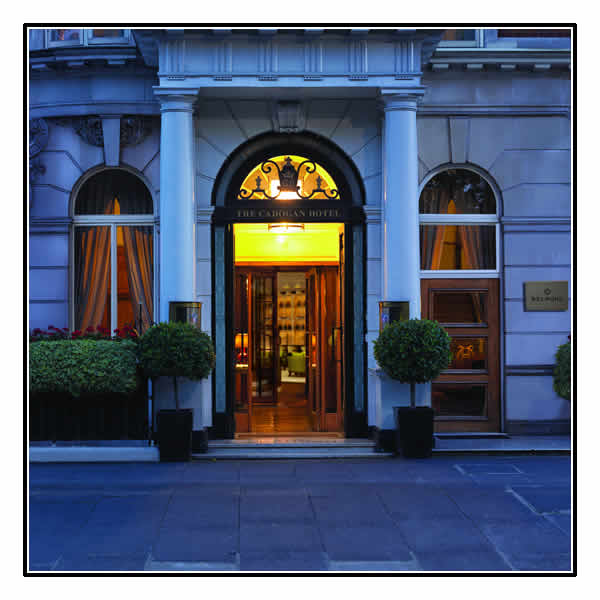 Belmond Cadogan Hotel
Facilities include :-
• Restaurant
• Bar
• Tea Lounge
• Terrace Cafe
• Fitness studio and a treatment suite
Prices from £375 per room per night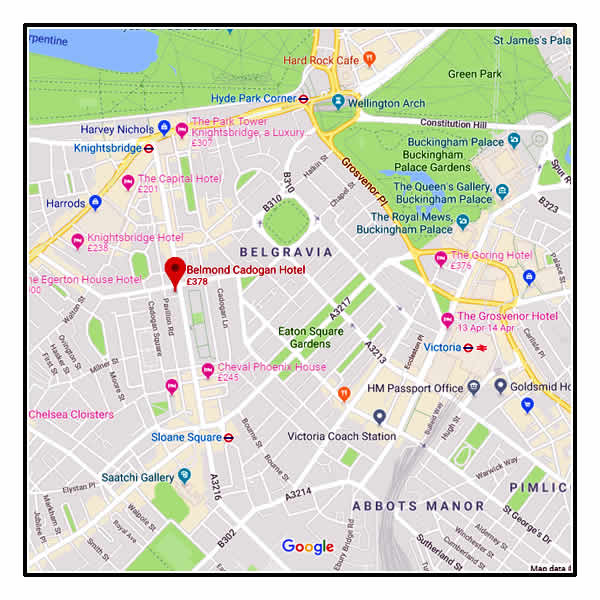 Belmond Cadogan Hotel Map